Veterans' Honor Flight Letters Underscores the Importance of Our Mission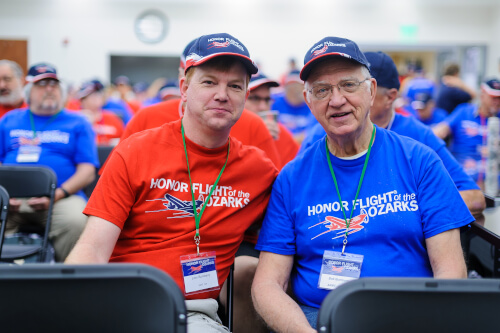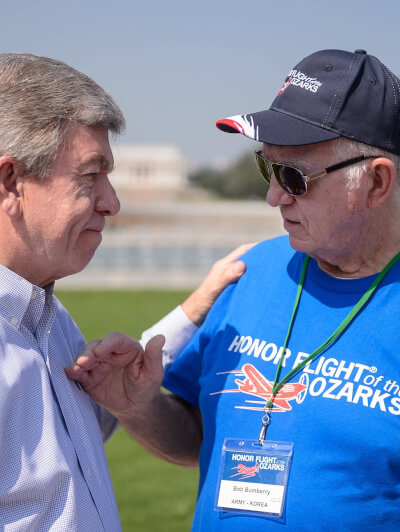 Check out these wonderful letters to Honor Flight of the Ozarks.
"Dear Mike,
Thank you! Thank you! Thank you! I cant say that enough or my experience on the August 29th Honor Flight to Washington D.C. The entire day was very rewarding. Please extend my thanks to everyone in the organization who had anything to do with the day, and that includes all those behind the scenes who made the day happen and companies who provided food, snacks, water, supplies, etc.
Read More
From Korean War Veteran, Bobby Wixon
From Vietnam War Veteran, Carl Hancock
Veterans
Honor Flight recognizes you, an American Veteran, for your sacrifices and achievements. We honor your sacrifices by flying you to Washington, DC to see YOUR memorial at no cost.
Flight priority is given in the following order: (1) all terminally ill Veterans of any war era (with appropriate medical documentation), (2) WWII Veterans, (3) Korean Conflict Veterans, (4) Vietnam Era Veterans, and (5) Desert Shield/Storm Veterans.
A Guardian is required to accompany each Veteran on every flight. They provide the assistance needed by each Veteran to ensure a safe and rewarding experience.
Any Veteran who served in the U.S. Military (including U.S. Reserves and National Guard) is eligible for an Honor Flight trip. Actual combat or foreign deployment is NOT REQUIRED.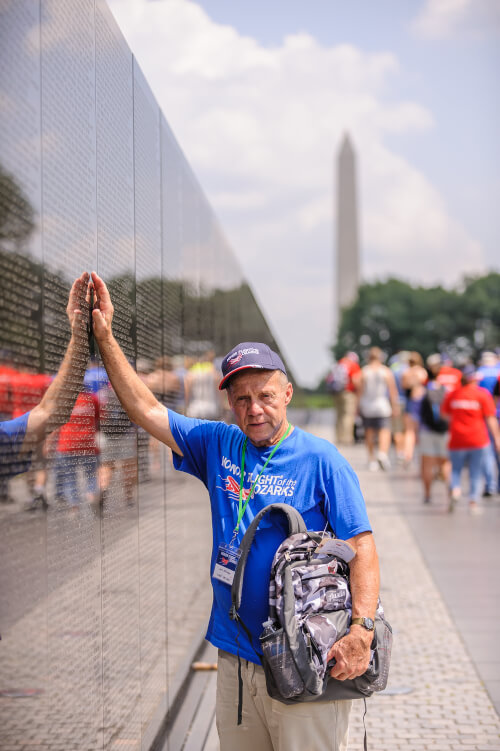 Eligible Wartime Periods
​ Under current law, VA recognizes the following wartime periods to determine eligibility for VA Pension benefits:
WORLD WAR II (Dec 7, 1941 – Dec 31, 1946)
KOREAN CONFLICT (June 27,1950 – Jan 31, 1955)
VIETNAM ERA (February 28, 1961 – May 7, 1975 for Veterans who served in the Republic of Vietnam during that period; otherwise August 5, 1964 – May 7, 1975)
DESERT SHIELD/STORM (Apr 7, 1990 - Aug 2, 1996)
Download complete application
Physical Qualifications to Travel With Honor Flight of The Ozarks
Physical Requirements:
Veterans must be able to get in and out of a wheelchair unassisted, if one is used. In addition, Veterans must be able to climb the steps onto a bus and be able to walk to an assigned seat. Veterans must be able to board the aircraft unassisted. Veteran must not be infected with a communicable disease and will be evaluated by our medical staff.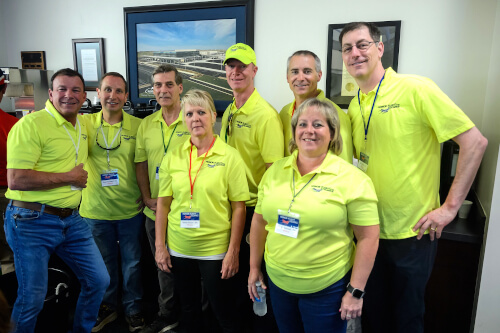 QUESTIONS?
Please call 417.268.9052. If no one answers, please leave a message and one of our staff members will call you back.
You can also request more information with this form: