Will A Veteran Die Today?
He was getting old and chubby, and his hair was thinning fast,
and he sat around the VFW, telling stories of the past.
Of a war that he once fought, and the deeds that he had done,
in his exploits with his buddies, they were heroes, every one.
And sometimes to his neighbors, his stories became stale,
his buddies listened quietly, for they knew the source of his tale.
But we'll hear his tales no longer, for he has passed away,
and the world's a little poorer, for a Veteran died today.
He won't be mourned by many, just his children and his wife.
For he lived a very ordinary and quiet sort of life.
He held a job and raised a family, going quietly on his way.
And the world won't note his passing, but a Veteran died today.
He was just a common Soldier, and his ranks are growing thin.
But his presence should remind us we will need men like him again.
This ordinary man, who in times of war and strife,
went off to serve his country, and daily risked his life.
Let's thank him for his service, while he's here to enjoy the praise,
and take him on an Honor Flight, before his final days!
Let's treat him like the hero he was always meant to be
And show him his Memorial in Washington D.C.
We'll bring him back home after a long but precious day
To the cheers and love of a grateful town, who honor him this way.
Can you help us do this for him who so richly deserves
the praise and thanks of all of us whom he so bravely served?
Please take your pen and write a check that will surely make his day
When he realizes that a grateful nation has one more thing to say!
Thank you for your donation to Honor Flight of the Ozarks
How Can You Help?
Please be a part of our mission with your very generous donations. You can also help by referring us to schools, clubs, member organizations, and other interested donors.
There are now two ways you can donate!
1) Make a secure donation online using one of the buttons below. If you would like, please include the honoree's name on our payment form following this link:
PayPal
Credit Cards
2) You can also donate the "old fashioned way."
We would appreciate a check made out to:
Honor Flight of the Ozarks P.O. Box 3964 Springfield, MO 65808-3964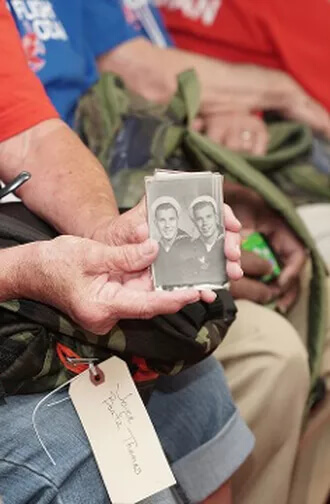 Looking for a wonderful gift for that person who has everything?
A donation to Honor Flight of the Ozarks is a great way to honor the special people in your life. Honor a Veteran (or their memory) with a donation that will help other Veterans take their Honor Flight to Washington, DC in 2022!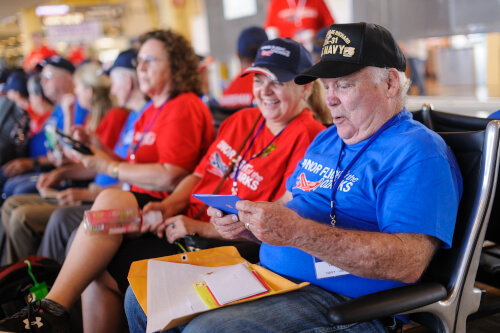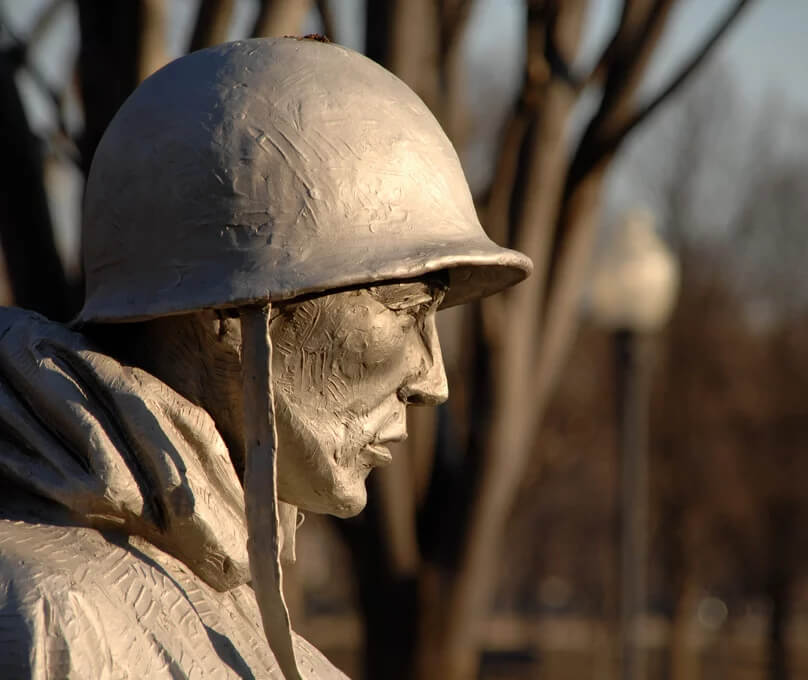 Wall of Honor Sponsorships
Sponsor a Veteran $1250
Sponsor a Guardian $500 (toward cost of flight and accompany a Veteran)

Having a Fundraiser?
IF YOU ARE AN ORGANIZATION THAT WOULD LIKE TO HAVE A FUNDRAISING EVENT TO BENEFIT HONOR FLIGHT OF THE OZARKS, PLEASE DOWNLOAD THIS REGISTRATION FORM AND SEND IT TO OUR OFFICE.
This form is fillable online, so you can save/email it to our office, or print it out and mail/hand deliver it to our office. You can also print out the blank form and fill it out by hand.
Fundraiser Registration Form